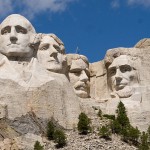 For years I have told my family and friends that I am one issue voter and my issue is the United States National Park Service.  Which political candidate is most committed to America's best idea? Who embraces the vision that our parks and protected areas are part of the nation's common wealth and should reflect the complex stories that make up our country? What party recognizes that government service has value and that protecting public lands is a collective enterprise? How will a particular candidate or party fund and invest in the now 413 park units and the many national park programs that touch almost every American community? Because these questions are not just about one government agency, they go to the heart of the conservation of our natural and cultural heritage.  As the old saying goes – How you do one thing is how you do everything.
 It is way too early to speculate and predict exactly how landscape scale conservation will fare in the next four years under newly elected president. An earlier article (Landscape Scale Conservation: The Next Four Years) August 30, 2016 examined both the Democratic and Republican platforms with the caveat that these documents are always imperfect reflections of what direction a presidential candidate will take.  Now while it is still early days, we have somewhat more concrete directions from the newly elected President Donald Trump's 110 Day Plan.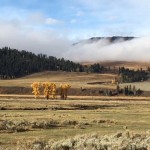 Energy and environmental protection take up a lot of space in this plan with calls to rescind restrictions on drilling and mining, lift roadblocks to pipelines and energy infrastructure, and cancel our international support for climate change programs. This part of the agenda puts a big bulls eye on all public lands including national parks.  Also of concern is a proposed hiring freeze on all federal employees to reduce the federal workforce through attrition (exempting military, public safety, and public health). Most heart breaking is that this was proposed not for financial expediency, but is listed as number two of six measures designed to clean up the corruption and special interest collusion in Washington, DC.  What does this say to the next generation who want to grow up to be foresters, wildlife biologist or national park rangers? What are we to do with all those Junior Ranger badges?
So what now? This is still early days and there will be a new Secretary of Interior and a new Director of the National Park Service who will bring their ideas on how to implement this agenda. However, the beauty of large landscape work is that it draws strength from a mix of public and private partnerships. This model of dispersed leadership and support makes it a resilient approach. One that can navigate the political headwinds that may lie ahead. For those of you engaged with cultural and natural conservation work in you landscape large, keep up the good work and double down. And consider joining up with a larger community to advocate for conservation in the spirit of Theodore Roosevelt, Dwight D. Eisenhower and Lyndon Johnson just to name some of my presidential conservation  heroes!
Let me suggest some of my favorite places to find like-minded people with powerful ideas:
The Coalition to Protect America's National Parks    – Membership is open to anyone who ever worked for the NPS and there is a supporter category as those who align with the mission of protecting parks. This small but, high profile organization has an effective record of advocating for National Parks issues from snowmobiling in Yellowstone to defending the agency's management policies.  Membership is free although donations are encouraged and comes with a monthly on-line newsletter. Contributions of time, experience as well as dollars are always welcome.
Practioner's Network for Large Landscape Conservation  A broad based coalition established to advance the practice of large landscape conservation across all sectors and geographies. The Network's strength is in the diversity of individuals and organizations that are actively engaged and who are creating a collective body of knowledge, experience, and commitment to advancing conservation at the landscape scale. Membership donations are voluntary and your expertise and advocacy are always welcome.
Preservation Action  A small organization, but a big advocate for historic preservation issues. The source for the latest information on legislation and policy matters in the field.  A basic membership is $40 and the weekly online newsletter covers breaking news and what is going on in the world of US heritage. In partnership with other national organizations, Preservation Action organizes an annual lobby day in Washington DC in mid-March.
US ICOMOS  Maintaining our connections to global heritage is more important than ever. A membership in US/ICOMOS opens the door to international best practices through knowledge exchanges, scientific committees, symposiums, and the organization's well respected international exchange program for students and young professionals. Join at the international level and your ICOMOS card will open doors, at no or low cost, to museums and historic sites around the world.
Make it your New Year's resolution to join at least one of these organizations and give yourself and others the gift of fellowship and advocacy.