About Us
The Living Landscape Observer offers commentary and information on the emerging field of large landscape conservation. This approach emphasizes the preservation of a "sense of place" and blends ingredients of land conservation, heritage preservation, and sustainable community development. The term "living landscape" is used because it does not reflect any existing designation or program, but rather captures the broad interests of land conservancies, heritage areas, watershed organizations, long distance trails, community based tourism initiatives, and the many other organizations and individuals that are coming together around regional and place-based initiatives.
The value of the Living Landscape Observer is how well it meets the need of you who are working on the ground and in a place. Join us by commenting, sending us news and events or consider becoming an Occasional Observer. We want to hear from you.  Get Involved!
About Brenda Barrett, Editor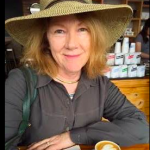 I have spent my working life in the fields of conservation, historic preservation, and recreation. For the past twenty years, I have had the good fortune to be involved in developing the field of landscape scale collaborations from heritage areas to conservation landscape initiatives. I have served as the Director of Recreation and Conservation in the Pennsylvania Department of Conservation and Natural Resources (2007-2011), the National Coordinator for Heritage Areas for the U.S. National Park Service (2001-2007), and the Director of Pennsylvania's Bureau of Historic Preservation (1979-2000). I am currently a Board member of US ICOMOS, a member ICOMOS Scientific Committee on Cultural Landscapes, and of course editor of the Living Landscape Observer.
About Eleanor Mahoney, Associate Editor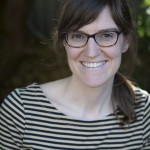 I have 15 years of experience in public history, collaborative conservation, and digital humanities programming. I am a passionate advocate for public lands and a student of their history and development over time. My work bridges the "nature-culture" divide in scholarship and practice; making sure people and diverse communities are part of the management of all types of protected areas, including National Parks.
My research and writing examines connections between economic change and land use in the United States, with a focus on capital mobility and its influence on land management. I argue that new National Parks and National Heritage Areas created after World War II often took shape in places most threatened by either deindustrialization or speculation and rapid growth. In this places, innovative approaches to conservation emerged, driven by collaboration, partnerships, and grassroots engagement.
About Deanna Beacham (Weapemeoc), Outreach Assistant 
Deanna Beacham is an American Indian consultant and speaker on mid-Atlantic American Indian history, cultures, and contemporary concerns. She served as American Indian Specialist in the Virginia governor's office for nearly as decade and as the American Indian Program Manager for the National Park Service Chesapeake Bay Office.
Occasional Observers
The Living Landscape Observer invites practitioners in the field to contribute events, information, and features on living landscapes. Interested in becoming an Occasional Observer? Find out more here.