Special Section: Culture-Nature Journey
At the IUCN-sponsored World Conservation Congress in Hawai'i (September 2016) a purposeful Culture-Nature Journey was launched to bring together the best ideas on the topic. This dialogue was then continued with a more explicitly cultural focus at the ICOMOS General Assembly in Delhi (December 2017). To learn more about the outcomes of the 2017 gathering, see Learnings & Commitments from the Culture-Nature Journey at the 19th ICOMOS General Assembly, Delhi 2017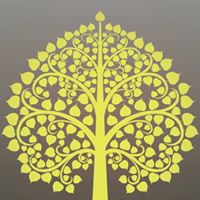 This Special Section will regularly feature new insights and information on the Culture-Nature Journey (sometimes also called Nature-Culture) as well as links to earlier articles on the topic.
Presidio Declaration
In November 2018, US ICOMOS sponsored the symposium "Forward Together: A Culture-Nature Journey Towards More Effective Conservation in a Changing World" at the Presidio in San Francisco.
The gathering brought together experts from six continents and 15 countries to share a range of ideas on better integrating culture and nature on the ground. The goal was development of actionable strategies for more effective and sustainable conservation.
One of the outcomes of the symposium was The Presidio Declaration. It features top level findings and recommendations for next steps. This now available for your review.
The Presidio Declaration – 14 Jan. 2019
Special thanks to the US/ICOMOS Symposium Planning Committee and it's co-chairs, Bill Pencek and Douglas Comer, the symposium partners, particularly the Presidio, and to the Symposium Program Committee and its Co-chairs Nora Mitchell and Jessica Brown. See the US ICOMOS 2018 Symposium Program for additional information or contact the US/ICOMOS Symposium – Send an e-mail.
Additional Articles / News
Culture: Conserving it Together Update from Suva, Fiji October 1-5, 2018 The 'CULTURE' conference in Fiji brought together approximately 100 eminent local and international experts specialized in heritage conservation from 14 countries including Australia, China, Fiji, France, Japan, Mexico, Myanmar, New Caledonia, New Zealand, Papua New Guinea, Taiwan, Tuvalu, United States and Vanuatu. The Fiji gathering was the first annual conference of Australia ICOMOS to be held abroad. The delegates were joined at this landmark event by several Board members of the International ICOMOS, including President Toshiyuki Kono, the Secretary General Peter Phillips, and a few Presidents of the Asia-Pacific region ICOMOS National Committees.
Exploring Nature-Culture Journeys: A Shared Terrain (article by Nora J. Mitchell, Jessica Brown, and Brenda Barrett, George Wright Forum Journal, August 2017) – Part of Special Issue on the topic edited by Mitchell, Brown, and Barrett.
The Culture -Nature Journey continues: The Presidio in San Francisco (December 2018)
Network for Landscape Conservation: A Lesson in Nature and Culture (April 2018)
Culture/Nature Journey: New Delhi India (December 2017)
Nature and Culture: The Journey Continues (August 2017)
Culture and Nature: Thoughts on the English Lake District (July 2017)
A Nature Culture Journey at the World Conservation Congress in Hawai'i (October 2016)