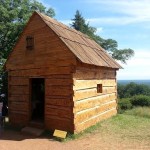 In August 2015, the Washington Post posted an article comparing Monticello to the U.S. Holocaust Memorial Museum, except that the author argued that the Holocaust Museum encourages its visitors and provides them an opportunity for reflection and contemplation. The Holocaust Museum places an emotional demand on its visitors, which is something I can certainly agree with. The atmosphere at the Holocaust Museum acknowledges the horrors of captivity, and the loss of people and humanity. The author argues that at Monticello however, visitors are not given that opportunity of reflection, and, in fact, allows people to skip over its related slave sites.
So while I can agree with the author that the atmosphere at both places is quite distinct, and that visitors do have the opportunity to skip over these sites, the interpretation of these sites has vastly changed over the past 20 years. Having visited both Monticello and Mount Vernon quite recently, there was a distinct difference in the atmosphere between the slave memorial and Washington's tomb at Mount Vernon, and at Mulberry Row at Monticello. At Monticello, the slave tour I participated in was full of visitors of all ages, most of whom were engaged and intently listening and learning about the enslaved community. Mulberry Row is distinctly visible from various areas of the house, and makes its presence known, despite having only a single building remaining. While Mulberry Row might not force its visitors to engage the horrors of slavery head on, the slave tour subtly reminds the visitors that Jefferson was in fact not perfect, and very much a part of the system that encouraged slavery. The tour was educational, personal, and encouraged visitors to understand the resilience of the enslaved community by making note of their cultural traditions and institutions that assisted them.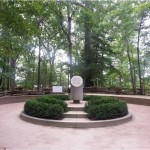 At Mount Vernon, while the slave cemetery is in fact quite appropriately designed and does provide a space for contemplation, it was quite isolated with very few visitors, while just a few short steps away, visitors were surrounding both Washington's tomb and the main house. The slave cabins are further isolated from the main house and cemetery, and while adequately reinterpreted to provide information on the lifestyle of the enslaved community, it lacks the personal connection created at Monticello. However, Mount Vernon has one of the oldest memorials dedicated to the enslaved community, dating back to 1929. In fact, Mount Vernon also holds a remembrance ceremony on an annual basis in October, where the public and descendants are invited to participate and honor their ancestors.
The question begs, what role does historic preservation and thus site interpretation play in creating a discussion on the current narrative of race and inequality. The slave trade was a period of history which has consequences many descendants are still suffering from, and a part of historic preservation is to make known aspects of intangible heritage. Interpretation at historic sites needs to change, with wider views being taken into consideration to understand the interactions between diverse groups. Mount Vernon is working towards an exhibit on slavery, due to open in 2016, and the staff states that it was long overdue. Slavery has always been an aspect of Mount Vernon, and in presenting the material culture of the permanent exhibit, the people who interacted with that material on a daily basis should not have been excluded. However, this is not the first instance of exclusion in site interpretation. One can look towards the beginnings of any major historic site as an example. Both Mount Vernon and Monticello can take their interpretation a step forward by asking visitors to question and engage in the legacy of slavery.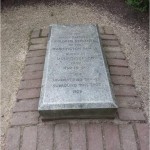 Slavery and the slave trade are significant aspects of the cultural landscape, both a product of the past landscape and has shaped the current landscape. With the face of historic preservation changing from house museums with a specific perspective on society, it is important that we address those changes by countering it through the narrative of the other. Diversity in the field of historic preservation is something that we as a field are just beginning to deal with, and by understanding the role of diverse people and communities in our past for what it was, we can encourage people to recognize themselves in today's continued narrative. Telling these diverse stories and sharing these diverse practices is part of a broader context of what makes America today and connects people to various communities around the globe. By sharing these stories and traditions through the lens of historic sites, new views can be offered on engaging people on discussions of race and history to understand present day cultures, such as that of the Gullah Geechee community. Cultural landscapes are continuously evolving and often are not visible immediately. These landscapes have the potential to be representative of all people in way few other things can, if they are not forgotten.
The author Sehba Imtiaz is currently pursuing her Masters' in Historic Preservation at the University of Maryland. She has an Honors BA in Architectural Design and Art History from the University of Toronto. Her thesis is focused on how interpretation at historic sites can be used to engage the community and public on creating a dialogue on today's narrative and social justice issues. She started working at US/ICOMOS (United States Directorate of International Council on Monuments and Sites) in June 2015, assisting in planning a convening to be held in 2016 to discuss ways to expand US participation in the UNESCO Slave Route project, which seeks to understand the global nature of slavery and the African diaspora by linking together heritage sites across the globe that touch elements of those stories.