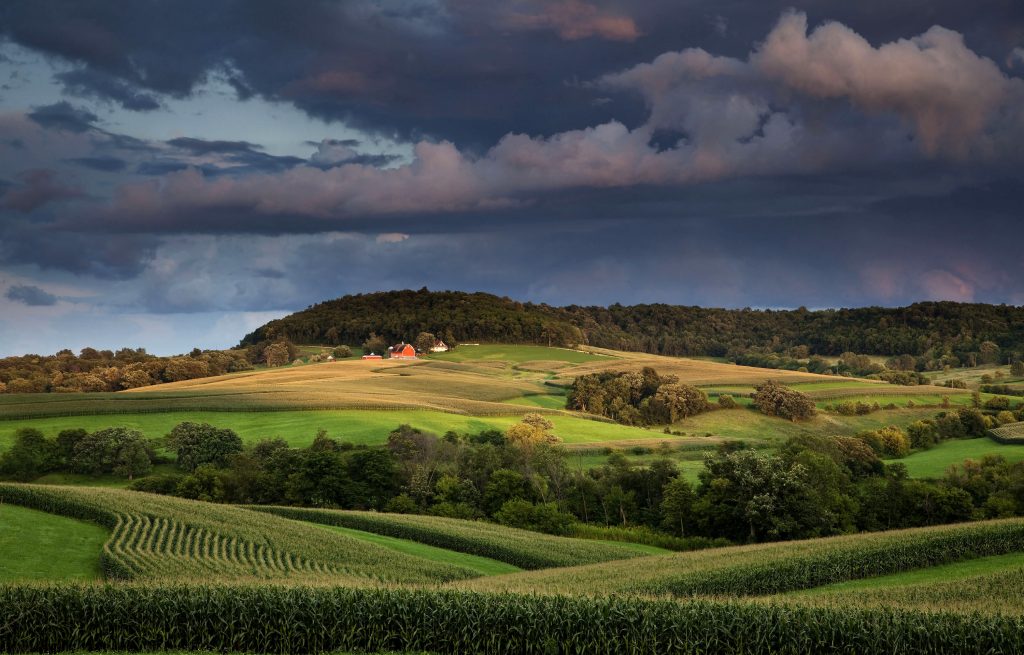 Everyone agrees that the world will look very different after the current crisis. One change that should have been foreseen, but was not widely predicted was the impact on agriculture. The underlying structural problems facing the farming community worldwide are well known, but under appreciated. The World Rural Landscape Principles  identified these threats as an aging farmer population, critical labor shortages, global market forces, urbanization, and, of course, the climate change. 
Eat the view
In 2002, Natural England launched its Eat the View campaign. It aimed to harness the power of the market to encourage greater production and consumption of products to help protect and enhance the iconic English countryside. This idea that rural landscapes have value is shared around the globe. Working landscapes are seen as a treasured heritage resource for the food they produce, but also for their sense of place, their scenic beauty, and, in some cases, their outstanding universal value. It is estimated by the World Heritage Center that more than 13 % of all World Heritage inscribed sites contain an agricultural component. For cultural landscapes, the number is much higher – estimated at over 75%. Designated sites range from tea growing landscapes in Asia, pastoral landscapes around the Mediterranean, sites of early agriculture in Papua New Guinea, to wine producing regions around the globe. 
These landscapes are seen as deserving special heritage designations and, in Europe at least, as deserving special consideration as protected areas through programs such as the Areas of Outstanding Natural Beauty in Britain and Parc Naturels Reginaux in France. Even in the United States a recent review found that close to 90 national park units allow some form of agricultural production and/or traditional subsistence activities or roughly 1/5 of all national park units. These agricultural features are often an integral part of the interpretation of the park landscape.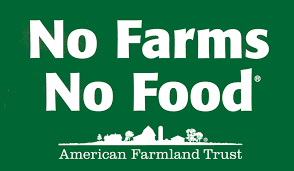 No Farms No Food
In many ways, the most valuable aspect of these agricultural landscapes is what the land produces and the people and communities that make it possible. Food is not just about calories per bushel, but is the embodiment of a region's living heritage.  Food ways are recognized by UNESCO as part of its list of Intangible Heritage  and food is an integral part of national identity and community life as well as an important element of the economic driver of travel and tourism. 
Every crisis brings its own unique problems. And while it was obvious that the current pandemic would have a serious and global impact on all kinds of markets, Americans, at least, were assured early on that food supplies would not be a problem. A March 15, 2020 article in the New York Times   reassured readers that 'There is Plenty of Food in this Country'. At first that was true and the only shortages were caused by an ill-informed desire to hoard toilet paper. Then, with remarkable swiftness, the pandemic attacked one of the weakest links in the chain – the agricultural labor force. The Wall Street Journal reported on April 21, 202O that "Borders Closed by Virus Imperil European Farming". The article noted that the dependence of the European Union on seasonal labor from poorer nations and the need to transport goods to cross border markets were all adversely impacting the agricultural sector.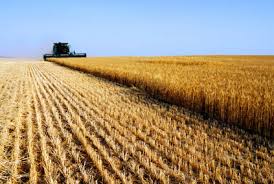 The Journal went on to say somewhat smugly that the situation United States was less acute because famers have embraced automation and grow more bulk crops. Of course, this statement was looking at agricultural production in the aggregate not acknowledging that harvesting field corn and soybeans requires very different techniques than crops grown for human consumption. These crops require lots of hand labor provided by over 1 million laborers of which between 50-70% are undocumented immigrants who face increasing uncertainty about their status.
The US has other problems, which are now assuming disastrous proportions. Farm sales depend, in large part, on Industrialized large-scale food production plants that market to institutions like schools and chain restaurants. As these buyers closed down during the pandemic, processing plants have found it hard to retool for individual consumption. Then the virus struck giant meat processing facilities across the country.  In late April 2020, three processing companies Tyson, JBS, and Smithfield closed 15 plants, each of the plants employ thousands of workers and process thousands of animals. The closures devasted rural communities and threatening the nation's supply of beef and pork. 
Some of the highest infection rates in the US are now found in rural areas with such factories. By early May 2020, over 10,000 employees had tested positive for Covid-19 and meat production was down 25%. Farmers accustomed to raising beef, pork, and chickens in vast quantities on a just in time delivery schedule were stuck with no buyers.  
While the US Department of Agriculture has set aside $19 billion to provide immediate relief funds for critical support to farmers and ranchers and maintain the integrity of the food supply chain, agriculture already weakened by the current administration's trade war with China is struggling.  This is, as the press likes to say, a "developing story." Most recently the US President used his executive powers to order food processing plants to open. However, workers, many undocumented with no health insurance, sick leave, or other protections, are wary of the crowded assembly lines and high risk of infection.
With surprising speed, the weaknesses of our global food supply have been exposed. While some of the central issues are our dependence on poorly paid seasonal labor and equally poorly treated workers in the food processing industry, change will only come if we look at our whole food production in a new way. Is it safe? Where did it come from? Who prepared it for the table? Will it always be available?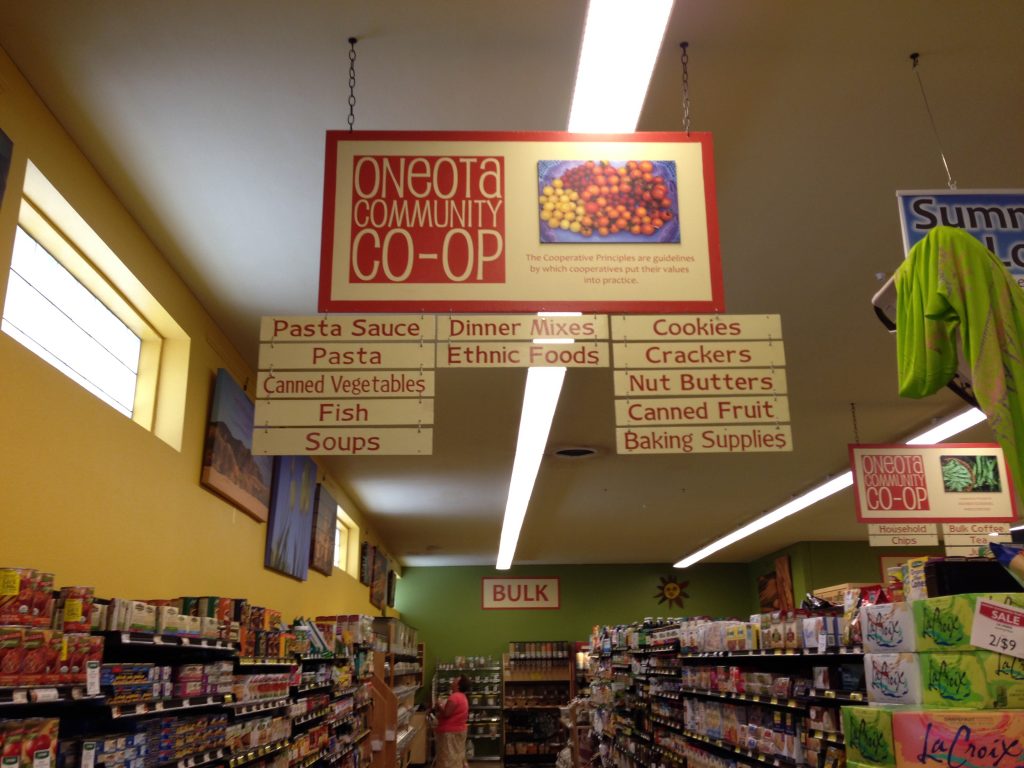 "When this is over"
This phrase is a charm to reassure everyone that this is temporary and that soon we will go back to the world as we knew it.  Restaurants will be offering fast food cheap, supermarkets will be packed with the usual items, and we all will forget this moment. Or will this be the launching pad for a new food system – one that has been struggling to emerge for decades? While these questions have global relevance, the answers are most pressing in the United States. 
Will locally grown food become a bigger share of the market and of the consumer diet? Already growing on the East and West Coast and in pockets across the nation, the eat local movement has been given a huge boost by the pandemic. Families are concerned about the safety, the availability, and, as more cook at home, the quality of their food. In Europe, they are already talking about looking at the value chain used to ship goods across the continent. How can communities expand local close-to-home production as more sustainable and resilient? As the European Union Agricultural Commissioner said in the Wall Street Journal on April 21, 2020 "we need to shorten the distance from Farm to Fork." In the US, local farm markets and small grazing operations report having a door busting year and the season has hardly begun.
Will the number of close to home processing and food hubs increase? In the past, one of the biggest barriers to the success of small family farms as a going business and for the consumer to access fresh local food was making the buyer-seller connection more efficient. Yes, Community Supported Agriculture schemes, local farm markets, and other direct sales options were a good start. However, now new small-scale regional distribution systems are growing rapidly and take distribution to the next level. These 'food hubs' act as low-cost middle men and allow farmers to focus on growing not selling. New online sales platforms for farmers like Local Lines have been growing exponentially to meet the need. The small-scale butcher shops and slaughterhouses are suddenly local treasures. 
Will the agricultural landscape that has been an endangered resource for years become a valued part of our heritage? The answer to this question is the most unknowable. The traditional American landscape of family farms and ranches have been eroded for generations through consolidation, abandonment and urbanization.  Programs such as the ones in Europe that support the retention of the countryside just do not exist. In general, agricultural landscapes have not been seen worthy of preservation as part of our national heritage. But maybe if we rebuild our connection to the food they produce, the people that produce the food, and the places themselves, there will be change of heart. Perhaps, as in other parts of the world, these iconic cultural landscapes will gain the recognition they deserve.  
A recent article on the Pandemic wondered if the future of food will bring a time when:
"Linear supply chains are replaced by circular ones, agriculture is transformed from an extractive to a regenerative activity, and ecosystems are treasured for what they truly are — the source of all life — rather than for just the economic services they provide."
Only time will tell.