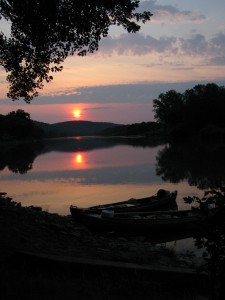 Recently, I helped arrange a tour of unconventional gas drilling in Pennsylvania for Dr. Jane Lennon, a visiting scholar from Australia. Her interest is in the impact of energy extraction on the landscape. Eastern Australia is facing similar pressures from coal seam gas drilling. The press and web are filled with articles and studies on the potential impact of natural gas extraction using fracking technology on environmental values. These stories offer widely different perspectives – from doomsday prognosticators to statements that the process is no more toxic than items found in every household. Jane Lennon noted that in Australia as in the United States (US) the major concern is the impact of drilling on the country's underground water supplies, the aquifer of the Great Artesian Basin. There is one key difference: in Australia the government owns the mineral rights not the surface owner.
Much less has been written on the impact on the surface of the land, on forest fragmentation and on farmland. To experience these impacts on the ground, we traveled to Bradford County the current center of the most intense gas drilling in the state. Lennon commented on the splendid fall foliage, the beauty of the North Branch of the Susquehanna River, and the seeming regenerative capacity of the ecosystem and noted that "The deciduous forest in Pennsylvania makes it more difficult to see the impacts of drilling, while drilling in the rich farmland of Australia is all so obvious." Of most interest was the presentation from the Director of the Bradford County Conservation District. He gave a rough estimate that the total acreage disturbed by recent drilling including well pads, water access sites, gas transmission, new access roads and staging area was approximately 12,000 -16,000 acres.* This amount of disturbance equals the total of all the developed land in the county before the drilling began in the mid 2000s. This is not an insignificant amount of landscape fragmentation.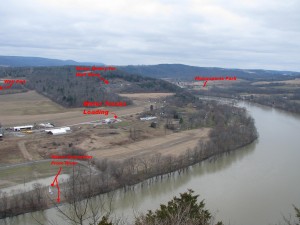 What about the impact on the people who live in the region? Is the community as fragmented as the land? For insight on this, I strongly recommend that you pick up a copy of The End of Country by Seamus McGraw (2011). The book is part memoir, part ethnography, and part investigative reporting. Talk about being a participant observer…the author began his research to help advise his mother on leasing their farm. But don't just read the book; why not check it out for yourself. Drive up to Bradford County, ride along historic Route 6 and stop at the Wyalusing Rocks Overlook and judge for yourself.