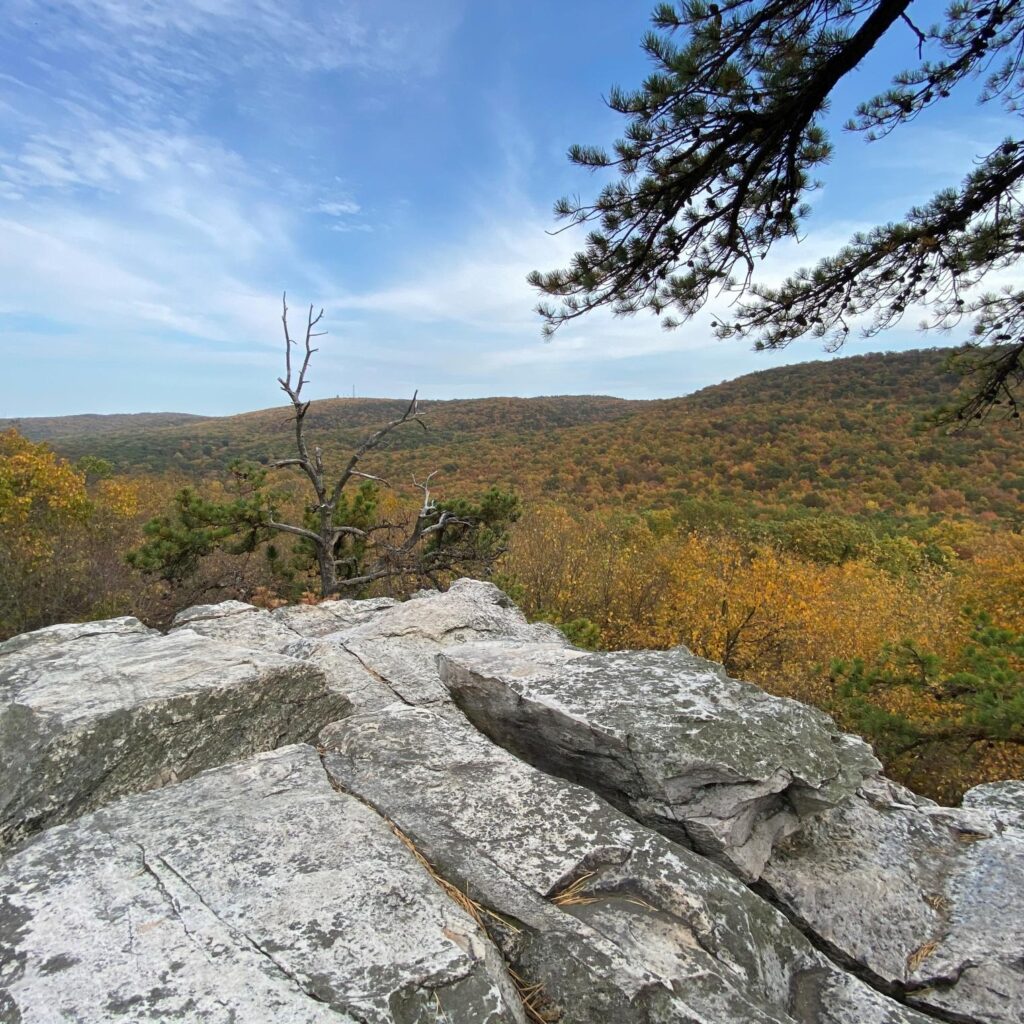 This is an exceptional moment. Ambitions for landscape scale conservation have come together with increased federal funding and supportive national policies. However, it is not the time to take a victory lap. Now is the time to rise to the challenge of matching money, projects and partners to take advantage of these exceptional opportunities.
A quick summary on the funding side follows. In early 2020, permanent funding was authorized for the venerable Land and Water Conservation Fund as part of the funding package for the hard-won Great American Outdoors Act. The recently released 2022 Federal budget also expands funding for a wide range of conservation programs. And finally, the just passed Infrastructure, Investment and Jobs Act has the potential to support landscape connectivity targets.
On the policy side, the current administration issued Executive Order 14008 to protect 30% of the nation's land and water by 2030. It includes a major commitment to interagency coordination and partnership programs. The America the Beautiful Initiative is working to coordinate these federal programs through the Council on Environmental Quality, and the Interior, Agriculture and Commerce Departments. On-the-ground specific steps have been taken to protect natural and cultural resources as well. These include restoration of the boundaries of national monuments such as Bears Ears in Utah, reversal of road building in Alaska's Tongass National Forest, and protection of the landscape around the World Heritage inscribed Chaco Culture National Historical Park in New Mexico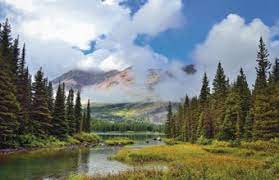 Now, the time has come to put into action at a larger scale all the strategies developed by the collaborative conservation approach. Fortunately, this work can build on the experiences of projects across the United States and Canada. A collection of case studies in the U.S. National Park Service publication Scaling Up is one place to look for inspiration. The National Academy report "An Evaluation of the Landscape Conservation Cooperatives", which concluded that a landscape approach is needed to meet the nation's conservation goals and then went on to identify the critical components of landscape scale work. These include elements such as an unifying theme, strong stakeholder engagement, adaptive management, strategic planning efforts, metrics to aggregate project impacts, leveraging, and a lead agency that provides resources and/or leadership. Today a key resource for collaborative practice is the Network for Landscape Conservation and in particular the organization's Catalyst Fund Grant program.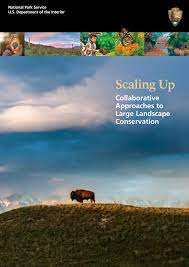 The road map is there to tackle landscape-scale conservation.  But one piece still needs to be better defined -how to measure success? While some early evaluation efforts were undertaken for National Heritage Areas  and have continued to date, most of those measures focus on tangible, countable things. A much more sophisticated approach is the Partnership Impact Model. Based on extensive research, the model identified a system of 11 interdependent, scalable impacts that are essential to starting, building, and sustaining partnerships. However, to date this approach has had limited application. It should be remembered that landscape-scale conservation based on collaborative management is still a new field. Much of this work is only a decade old and its practitioners have had, as they old saying goes, to fly the plane while they built it. This is the time to test our wings!
.