The Interwine Alliance: A Metropolitan Regional Conservation Strategy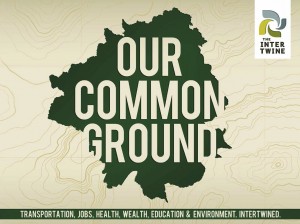 When the National Park Service's Rivers and Trails Conservation Assistance (RTCA) program was asked to help prepare a bi-state regional trail plan in the Portland area, no one knew how broadly this effort would take root. The trail plan led to the development of a Regional Conservation Strategy and Biodiversity Guide for the nine counties in the two states of Oregon and Washington. Today this effort is known as the Intertwine Alliance. The initiative encompasses nearly 3,000 square miles and brings together almost 100 different partners around common goals. These included the completion of the region's trail network and restoring and protecting natural areas. The alliance seeks to find new sources of funding, leveraging existing investments, and more fully engage residents with the outdoors and nature
The work of the Intertwine Alliance is representative of the new frontier in conservation efforts. While traditionally this work has been associated with non-urban areas, cities and associated metropolitan areas are becoming increasingly important to the conservation of global biodiversity. Most cities were founded in places that are rich in natural diversity and provide valuable ecological functions in floodplains, coastlines, islands, or wetlands. Today, as urbanization continues to expand into these valuable habitats and beyond and it is critical to learn how to protect, restore, and connect natural resources in cities and their suburbs.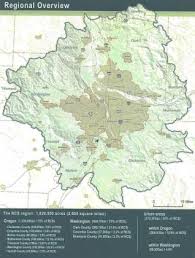 The development of Intertwine Alliance demonstrates the value of the RTCA in contributing a national and transboundary perspective. They also served as a broker convening the region's multiple interests and political units of widely different scales. Working collaboratively, the partners helped the project grow from a trail plan into a large landscape scale project linking nine counties through a regional conservation strategy rooted in preserving bio diversity. Finally, the project has had the added benefit of giving the National Park Service and nearby Fort Vancouver National Historic Site more visibility and new conservation partners.
Metropolitan collaborations like the Intertwine Alliance are also front and center in the emerging large landscape movement. The alliance has pioneered the use of a collective impact approach to its work defined as "the commitment of a coalition of organizations from different sectors to a common agenda for addressing a complex social or environmental challenge." The US Fish and Wildlife Service's Landscape Conservation Cooperatives are following in this direction with the Ecological Places in Cities (EPIC) initiative. Pilot projects are underway in several Midwestern cities to assess the collective impact of projects that reconnect urban communities with the surrounding working landscapes and natural areas.
As for the future of the Intertwine Alliance, it looks bright. The collective vision is compounding the investments in the region's natural resources. The alliance now works to promote these assets. Encouraging residents and visitors to "use your outside voice" and explore the over 1,250 miles of trails and parks and special places in the metro area.