Each year in March Preservation Action and the National Conference of State Historic Preservation Offices (NCSHPO) sponsor Historic Preservation Advocacy Week. The event brings over 250 preservationists to Washington, DC to promote sound federal preservation policy and programs. But as in many professions bringing in new ideas and engaging the next generation is a challenge.
The Preservation Advocacy Scholars  program was created to help bridge this gap. The selection of scholars is a competitive process and is based the student's response to issues facing the field today. In 2015 the topics were the future of the National Heritage Area program and how to engage the next generation in preservation advocacy. With support from the Preservation Action Foundation and this year from members of the Alliance of National Heritage Areas and the Living Landscape Observer, four Scholars will attend the March 2-5 Preservation Advocacy Week in Washington DC.
The Scholars have a busy week as the invited guests of Preservation Action Foundation at the Historic Preservation Congressional reception and a Congressional breakfast. Scholars will have the opportunity to meet with Members of Congress from their district and put some of their research into action. And of course the Scholars are encouraged to continue advocacy and engagement in historic preservation policy issues at the local and state level. So if you are coming to Washington for the 2015 Preservation Advocacy Week be on the look out for these Scholars and welcome them and their new ideas!
Meet the scholars: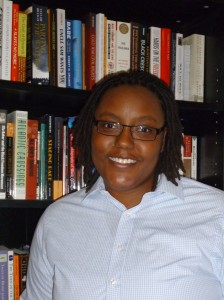 Amber Bailey, Loyola University Chicago, for her paper 
"National Heritage Areas@ 30."
Amber Bailey is a public historian committed to using the past to educate and engage her community and adopted hometown of Chicago. Her interest in historic preservation is rooted in her desire to be a steward and advocate for marginalized communities and historic places within them. To this end, she is especially interested in how historic preservation can be used as a tool to revitalize economically depressed areas. Amber received a bachelor's degree in history from the University of Chicago in 2013. In 2014, she began the public history master's program at Loyola University Chicago.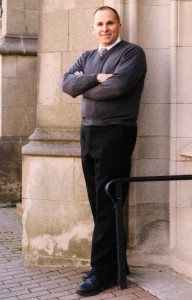 Kevin Burkman, Rutgers University,
 for his paper "The American Civil War and the Journey Through Hallowed Ground National Heritage Area: A Stand for Historic Land Preservation." Kevin Burkman is currently in his last semester of graduate studies at Rutgers University's Edward J. Bloustein School of Planning and Public Policy, where he has been pursuing a master's degree in City and Regional Planning, with an emphasis on environmental and physical planning. His academic focus has included independent study projects on the land use and preservation of the battlefield at Gettysburg. It also includes land use and resource issues of the American West, and coastal resiliency and climate change issues, post Super Storm Sandy. Much of his academic research includes geospatital analysis, which he has done professionally for nearly ten years and includes digital mapping and data analysis for wireless communications, state government and local municipalities, and land preservation and outdoor recreation organizations.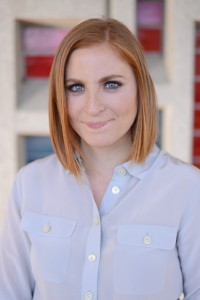 Katie Rispoli, University of Southern California, for her paper, "Remaining Relevant: Prior Pitfalls and Future Actions to Emphasize Sustainability and Culture in Preservation." Katie Rispoli is a graduate student in the Master of Heritage Conservation program in the University of Southern California School of Architecture, and will graduate in May of 2015. She is passionate about environmental health, cultural heritage, and youth education through preservation. Katie works in Preservation in South Los Angeles County as the Director of We Are the Next, a nonprofit organization. When not working or in school, Katie enjoys splitting her time between exploring both the city and the great outdoors.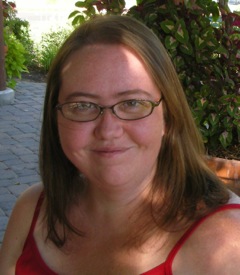 Jennifer Robinson, University of Pennsylvania
, for her paper "The Next Generation." Jennifer Robinson is a second-year master's-degree student in the Graduate Program in Historic Preservation at the University of Pennsylvania's School of Design. Her research interests include adaptive reuse of historic structures, particularly for affordable housing, and the relationship between preservation and social equity. She graduated from UC Berkeley with a bachelor's degree in cultural anthropology in 2013. During the summer of 2014 she interned at the Preservation Alliance of Greater Philadelphia. She's actively involved with the preservation of the Conkling-Armstrong house in North Philadelphia.