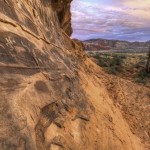 At his confirmation hearing on January 17, 2017, Representative Ryan Zinke (R MT) spoke up before the Senate Environment and Energy Committee and shared his vision for the position of Secretary of Interior. The leadership of the Department of Interior is central to the future of protecting the nation's landscapes. Those who care about conservation at scale, protected areas, and our cultural heritage were listening carefully to what he had to say.
What did we hear? Zinke kicked off his opening remarks by declaring his unabashed admiration of Theodore Roosevelt as his conservation hero and he made historical references to Pinchot and Muir in framing his answers to other questions from members of the committee. So far so good,  he then laid out his top priorities for the department as:
The first is to restore trust by working with rather than against local communities and states. I fully recognize that there is distrust, anger, and even hatred against some federal management policies. Being a listening advocate rather than a deaf adversary is a good start.
 Second, is to prioritize the estimated $12.5 billion in backlog of maintenance and repair in our national parks. The president-elect is committed to a jobs and infrastructure bill, and I am going to need your help in making sure that bill includes shoring up our Nations treasures.
 And third, to ensure the professionals on the front line, our rangers and field managers, have the right tools, right resources, and flexibility to make the right decisions that give a voice to the people they serve.
For National Park advocates, his words held out real hope that promises on the campaign trail about infrastructure investments might be turned into real benefits for our aging park system. Although Zinke added a dose of reality, stating that while it is his job to convince the new president that parks should be high on the administration's agenda, congress needs to step as well. And he asked for the committee's help in getting the necessary funds to tackle the backlog. Drawing on his military background (he served for 26 years as a Navy Seal) he noted, "we can fly the helicopter, but you must supply the gas".
It is also interesting that Representative Zinke's other two priorities dealt with the human dimension of delivering the department's mission – building trust with people on the ground is clearly influenced by his western perspective issue and authorizing the "ground troops" to implement national policy is good tactical leadership. He talked a fair bit about collaboration as a strategy and his strong support for local partners coming together to tackle conservation issues. He specifically said that to make this approach work collaborative planning needs to be incentivized. It also needs to be based on science and set targets to measure success.. On partnership programs, he emphasized his backing for permanent and full funding for the Land and Water Conservation Fund (LWCF) and also spoke to the importance of trails both on and off public land. Overall he emphasized the theme of consultation, collaboration and communication
At the hearing Representative Zinke stated his unequivocal support for keeping public land public.  When specifically asked, he stated, "I am absolutely against the transfer or sale of public land". It should be noted that he has put his money where his mouth is on this issue.  Last year he left his post on the GOP platform writing committee, after the group included language in support of transferring federal lands to the states.
These are positive indicators, but one of the big questions both in the hearing room and on everyone's mind is his position on the Antiquities Act and more specifically the recent Obama administration's designations in Nevada and Utah. When queried, he said that the better way to designate national monuments is with the support of the adjacent communities, the states and congressional delegation. On the question of whether recently designated monuments could be de-designated, he said that was for the lawyers to decide. And under questioning, he agreed that no such process explicitly described in the act. However, he has already committed to visit the 1.35 million acres of federal land that make up Bears Ears Butte in southeastern Utah and about 300,000 acres of Gold Butte in Nevada, northeast of Las Vegas. These recently designated monuments are exemplars of the scale need to conserve our natural  and cultural heritage. How the department position on  these iconic western landscapes will be an important signpost for the future.
On hot button issues Zinke tried to strike a measured tone. When asked about renewable energy and traditional energy development on public land, he said "all of the above' and expressed his support for a strong economy and energy independence. On climate change he agreed that the climate is changing, but did not attribute any definitive causation.
All things considered, conservationists should take heart from Zinke's opening words at the hearing: Upfront, I am an unapologetic admirer of Teddy Roosevelt and believe he had it right when he placed under federal protection millions of acres of federal lands and set aside much of it as National Forests. Today, much of those lands provide American's the opportunity to hike, fish, camp, recreate and enjoy the great outdoors.
But here are some concluding thoughts. In the next days and months, the Department of Interior will be flooded with political operatives and representatives of energy development schemes all seeking to catch the ear of the new Secretary of Interior.  They will not be interested in the words of Teddy Roosevelt or the values that public lands offer the American people. Representative Zinke needs to hear loud and clear that his vision is strongly supported by land conservationists, sportsmen, heritage areas managers, and everyday citizens or his department will be swamped by competing agendas.