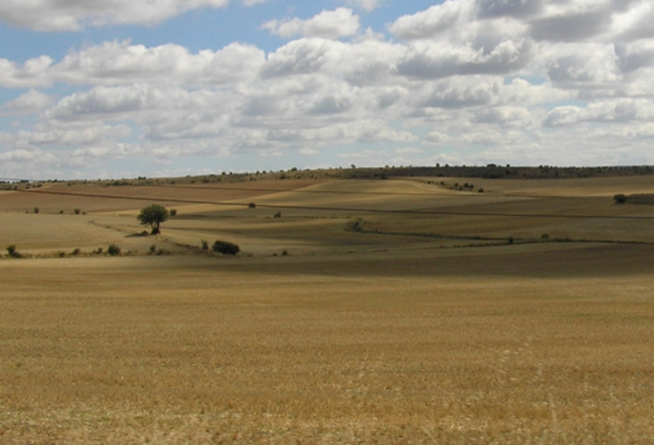 What are the best ways to identify and conserve rural landscapes? Since 2012, participants at a series of international meetings have sought to answer this complex question, in part through the development of a new set of shared general principles.
The initiative is being lead by the International Scientific Committee on Cultural Landscapes (ISCCL). The ISCCL was established in 1971 by the International Council on Monuments and Sites (ICOMOS) in partnership with the International Federation of Landscape Architects (IFLA) as a joint expert committee. The committee promotes world-wide cooperation in the identification, study, and management of cultural landscapes. It also offers training and education programs.
The text for the Principles for World Rural Landscapes was finally endorsed and adopted, as a doctrinal text, by ICOMOS at its 19th ICOMOS General Assembly & Symposium, Delhi, India, 11th-15th December 2017. The IFLA World Council adopted the Document on 20th October 2017 in Montreal (Canada).
Since the ratification of the Principles, the World Rural Landscape group has been active disseminating the Principles Text and developing related activities such as an atlas of world rural landscapes, a glossary, and bibliography. In particular the group has developed:
A Chinese translation of the Principles' Text
A Spanish translation prepared for ISCCL Mendoza meeting in December 2018
A web site dedicated to the World Rural Landscape Initiative
Introduction of the World RuralLandscapes Initiative and rural landscape issues in other symposiums, for examples at the "Nature–Culture Journey" (Hawaii 2017, San Francisco 2018)
Support for ICOMOS in the organization of the Symposium on Rural Landscapes for the Morocco – Marrakech ICOMOS Assembly, October 2019 and ISCCL Annual Meeting in Dublin, June 2019.
Over the next several months, the Living Landscape Observer, will present a series of short articles illustrating each of the Principles on World Rural Landscapes with real world examples and case studies. Many thanks to Jane Lennon of Australia ICOMOS for leading this effort. Please read more about Dr. Lennon at the end of this article.
We would value your feedback and welcome examples and case studies to improve the Principles. Key elements of which include: a definition of terms, identification of challenges, exploration of threats, and discussion of benefits related to rural landscape conservation. The Principles also outline a plan of action for not only protection, but also dissemination of knowledge surrounding best practices.

Jane Lennon is an historical geographer with a PhD on cultural landscape conservation; she is a founding member of Australia ICOMOS, adjunct professor at Deakin University, honorary professor at the University of Melbourne specialising in heritage landscapes and has published extensively. She has long experience in national park, museum, historic site management, heritage boards including the Australian Heritage Council, ICCROM and the ICOMOS/IFLA International Scientific Committee on cultural landscapes