North American Case Studies – World Rural Landscapes Initiative
See the map below for locations of case studies submitted to the WRL North American Atlas. Submit your case study today!

Bogged Down on the Farm: Cape Cod Cranberry Bogs Case Study
This case study is the second of a series of case studies from North America to be featured on the World Rural Landscape Initiative. For more information about the project go to: http://www.worldrurallandscapes.org/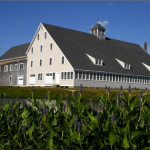 by Duncan Hilchey
Recognizing the contribution of the cranberry-growing region of Cape Cod to Massachusetts' landscape and cultural heritage, a special commission was established in Massachusetts (United States) to explore the creation of a cranberry heritage area in 2008. In the years that followed, as other issues took precedent in the state as the result of an economic downturn, the legislation that established the commission was revived in 2010. The proposed heritage area is still in the process of moving forward as it remains an important priority for Massachusetts's legislators.
Why is the project noteworthy?
Cranberry production, indigenous to the cool northern climates of North America, encompasses a distinctive American landscape complex. Cranberry bog owners in Plymouth and Barnstable counties in Massachusetts are stewards of an important environmental, economic, and cultural resource of 14,000 acres (5,665 ha) of rare wet-land agricultural systems that are globally unique.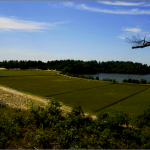 Objectives of the project and main measures to achieve them:
Encouraged by the Cranberry industry including Cape Cod Cranberry Growers Association, the State of Massachusetts established a commission to explore the creation of a state heritage area. It would be the second heritage area in the United State based on a native food product. Limited resources and a recent downturn in cranberry prices have put all plans on hold. In the meantime, numerous efforts to preserve the cultural and landscape heritage of the region have been undertaken by land trusts, including:
Links of interest:
Murphy Freedom Cranberry Land: Wareham Land Trust
The Beaton Property: Sippican Land Trust
Coombs Bogs: Barnstable Land Trust
Rodriques Bogs: The 300 Committee Land Trust