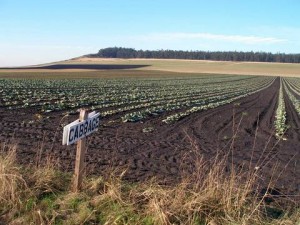 What does the 21st century hold for the National Park system? It's hard to say for sure, but one thing seems fairly certain, the parks of the future will look and be managed quite differently from those established in the late 19th and early 20th centuries. The older model of park creation, one characterized by exclusive federal government ownership is no longer tenable or, in many ways, desirable. Indeed, it has been called into question both by environmentalists, who doubt its ability to protect large and fragile ecosystems, and by Indigenous peoples, who are rightly demanding restitution and the eventual return of ancestral and sacred lands illegally and often violently seized. Advocates of private property rights are also seeking to exert their influence, lobbying elected officials to limit the creation of new protected areas and shrink the boundaries of many existing sites.
In addition to the critiques outlined above, the National Park System is suffering from years of stagnant budgets and waning interest among younger visitors. In an era of government austerity and at-times hostile public perception, how might those committed to the idea of National Parks respond to such an unprecedented set of challenges? Will the National Park Service, celebrating its centennial in 2016, adapt and survive, or will it gradually fade away, a nostalgic relic from a by-gone era?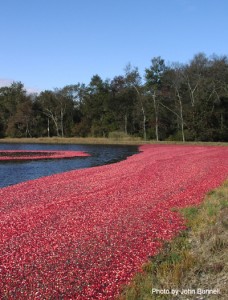 In considering these questions, it might be wise to look back a few decades at a period when the United States likewise confronted economic dislocation, national security concerns and political polarization – the 1970s. The era that brought us stagflation, Watergate and a succession of oil crises, also produced a series of innovations and attempted innovations in protected area management that are without parallel in post World War II American history. Not only were an unprecedented number of non-traditional parks created at the local, state and federal levels, but attempts to pass a National Land Use Policy garnered significant support in Congress. A new agency, the Heritage Conservation and Recreation Service, briefly flourished within the Department of the Interior, and a heightened emphasis on recreation in urban areas gained traction throughout the decade, before ultimately falling out of favor during the Reagan administration. Indeed, when looking for sources of inspiration for contemporary conservation policy, a back-to-the-future approach might yield unexpectedly beneficial results.
What truly sets the 1970s apart was the willingness of some National Park advocates to acknowledge and even celebrate the connection of people and place. Instead of denying or hiding the human impacts on a landscape, as had so often been the case with earlier park designations, many protected areas created during the decade deliberately highlighted the influence humans had exerted on the world around them. No longer were parks simply far away lands, reserved for the wealthy few. Instead, they could be anywhere and everywhere, even in far from "pristine" settings, such as cities suffering from de-industrialization or rapidly developing suburbs and coastal areas. Creating a park also did not mean that longtime residents had to be displaced — although this did, in fact, continue to occur in some instances. Preserving a site's unique ecology could complement the protection of its history and culture and vice-versa; indeed the two often proved inseparable.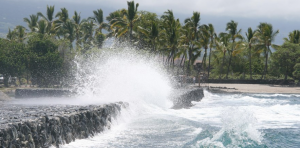 Did 1970s-era protected areas always "work" according to the visions of their planners? No. Were community members always happy with the results? No. Indeed, in some cases, it seems safe to say that local residents deeply regretted ever inviting the NPS and other federal partners to the table. These failures, as well as the successes of the 1970s, need to be systematically assessed in a way that goes beyond the platitudes of merely naming them as "partnership" parks. Investigators need to dig deep and truly understand the diverse reasons why non-traditional efforts at landscape conservation gain or loose support. The lessons learned from such studies could, in turn, be vital to informing future efforts, especially those aimed at protecting large landscapes. (Park administrative histories, many wonderfully researched and written, provide a great starting point. The next step would be a comparison across sites to compare findings).
National Parks still hold a special place in the American imagination, but that position is in serious jeopardy. In order to remain relevant, the National Park Service and its supporters must adapt, embracing new and novel modes of conservation, while also sincerely acknowledging past missteps. Though certainly difficult, the task is far from impossible, especially given the fact that a road map, drafted at a time when the Ford Pinto ruled the highways and the bell bottom the runway, already exists. Briefly: Be collaborative. Recognize that all landscapes, whether the northern reaches of Alaska or the streets of New York City, are shaped by the interaction of people and place. And finally, think outside the box, with an eye towards inviting diverse and, yes, even critical partners to the table. The end result, a relevant and revitalized National Park system, will be well worth the trouble.