Santa Monica Mountains National Recreation Area: A Landscape Scale National Park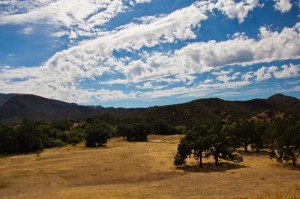 Established in 1978, the Santa Monica Mountains National Recreation Area was an early test of how to create a National Park in a complex urban landscape, the Los Angeles Basin. Stretching from the Santa Monica Mountains to the Pacific, it encompasses one of the largest and most significant examples of Mediterranean-type ecosystems in the world. The park provides tremendous ecological diversity with 26 distinct natural communities and 50 endangered species. It abounds in historical and cultural sites. The homeland of the Chumash and Tongva people, the park bears their imprint and also those of later inhabitants from ranchos to old movie sets.
In the 1970s, local citizens concerned that rapidly spreading residential development would destroy the region's natural values sought state and federal assistance. Concerned about the cost of establishing a national park in such an urbanized area and hoping to incentivize local land conservation efforts, congress proposed a different kind of park. One where a boundary was established that incorporated both public and private land, that authorized defined federal spending and included the state as a full partner. This was a new idea. A mix of land ownership would be managed and conserved to optimize conservation not of a series of parks and recreational sites, but as a whole landscape.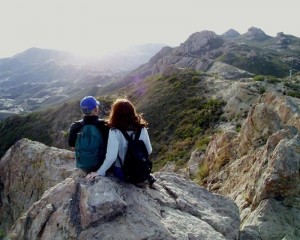 To protect this significant resource in the midst of one the nation's densest population centers, the National Park Service implemented this innovative green line approach, which has been studied and adapted across the country. Today the park comprises 153,075 acres and is the world's largest urban national parks. The park service only owns and manages 23,185 acres less than 15% of the land within that boundary. This limited land ownership has made the management of such a large landscape effective and affordable. By working in partnership with the 20 different landowners, many state and local governments, and more than 70 stakeholder group, the area offers a parkland experience that is as seamless as possible.
The Santa Monica Mountains now provide the benefits of protected open space for close to home recreation with 500 miles of trails and accessible beaches. The park contributes to regional ecosystem research and restoration with a focus on such topics as the rural/urban wild land fire interface and maintaining wildlife corridors for such species as mountain lions. The Park's as Classroom and the many teacher development programs have become a significant factor in the education system within the Los Angeles Unified School District. One of the most complex units in the national park system has delivered on the park promise.