By Paul Bray
I've been to the Rockies, and clearly, a visitor can't help but be awestruck by their height and views. Yet the Adirondack Park is where I prefer to go.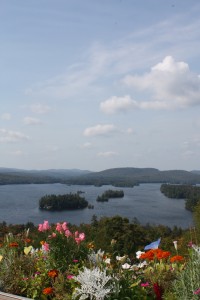 I've had decades of pleasurable visits to the Adirondack Park to hike, climb, ski, canoe, enjoy the scenery and go to the Adirondack Museum in Blue Mountain Lake. Whether my visit is to recreate or debate park management policy, I'm drawn to the region's history and ongoing politics as well as its lakes, ponds and rivers.
What brings this to mind is the emerging awareness and appreciation of the Adirondacks' heritage — something Congress ought to take note of, too.
Last year, author Marty Podskoch offered an idea for experiencing the park in his book, "Adirondack 102 Club, Your Passport to the North Country." His idea was for a club to encourage travelers to visit all the towns and villages of the Adirondack Park.
"Since 2001, I traveled to all of the 102 towns and villages in the Adirondacks gathering stories for my five books on the Adirondack fire towers, the Civilian Conservation Corps camps, and Adirondack lore," he writes. "In my travels people have taken me in for the night and shared their home, food and stories. I have met so many wonderful people and seen so many interesting places that I want to share my experience."
Like the Adirondack 46ers — the designation for those who have climbed all 46 Adirondack peaks 4,000 feet or higher — there are now the "102ers" or "Vagabond" members who have visited all 102 Adirondack towns and villages. "Vagabonds" is the term Thomas Edison, Henry Ford, Harvey Firestone and naturalist John Burroughs used to describe themselves on their automobile camping trips in the Adirondacks and other sojourns throughout the nation.
I knew the Adirondack activist, Barbara McMartin, who wrote 25 guide books and histories of the Adirondacks before she died in 2005. She was engaged with and passionate about the policies of managing the many issues associated with a park with constitutionally protected areas, sustainable forestry, and civic recreational areas like Lake George.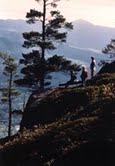 One of her last books was "Perspectives on the Adirondacks: A Thirty-year Struggle by People Protecting Their Treasure." I was active in the Sierra Club during those 30 years, and worked with her on Adirondack Park Centennial committee. We coined the name "A Park of Nature and People".
Philip Terrie, who also has written a number of books about the Adirondacks and is a passionate supporter of the forest preserve, declared the park is a "cultural landscape," an acknowledgment of the human and cultural heritage of the park, which I value along with the wild forest.
Now that New York state has five National Heritage Areas — including the cultural landscapes of the Hudson River with its renowned 19th-century art school; the Erie Canal that opened the way to the West; and Niagara Falls, one of the nation's best known natural icons — it is time for Congress to designate the Adirondack Park a National Heritage Area, too. This designation does not call for land use regulation or other restrictions. It is a means to foster recognition of heritage and education of this great American landscape
This article originally appeared in the Albany Times-Union