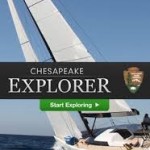 The National Park Service celebrates a milestone in 2016: the centennial of its inception. There will be much fanfare about the past 100 years of what some call, "America's best idea." For its part, NPS is looking to the future, strategizing how to capitalize on its birthday and bring the idea of National Parks into the 21st Century. It is the perfect opportunity to affirm the transformative potential of its cooperative programming.
In addition to hailing its achievements, NPS hopes that its centennial will turn attention to its role in telling the American story. Director Jonathan Jarvis has outlined his plans for the agency in a Call to Action, which describes a series of strategies to connect people to parks, advance the NPS mission, preserve America's special places, and enhance the agency's organizational excellence. One such strategy is to build awareness of the value of the NPS mission by studying the economic value of the full range of its operations. This action item acknowledges the importance of an accurate public understanding of the NPS mission, and the common good that the mission creates.
Environmental economists have traditionally focused on the management of physical park units when performing economic valuations. The value NPS creates by operating cooperative programs outside of its park boundaries (including programs aimed at education, conservation, historical preservation, and recreation) through collaboration with local partners is just as relevant albeit more difficult to define. Still, we cannot omit the value that programs provide just because it is harder to quantify: programming can be the most effective and efficient method of achieving some of the agency's long-term objectives. An accurate valuation of NPS must include these programs, and accurately describe how they create public value.
I recently observed this problem when conducting a case study of the NPS Chesapeake Bay Office.  The office operates solely through collaboration and programming.  People often told me that it was as the "glue" between disparate partners in the region.  By convening and collaborating with partners big and small, they connected stakeholders throughout the watershed. However, the significance of this role was never well defined.
The qualitative interviews I conducted with partners in the region helped to put this vague description of value into context. Analysis revealed how NPS leverages its connections and strengths within a collaborative network of partners. In economic terms, the impact of NPS programming is its potential to produce positive intermediate outcomes that feed back into their operations.
Intermediate outcomes include increased trust, greater public awareness and appreciation, cross-agency and interdisciplinary training, and a shared sense of purpose and place. These make the network's shared efforts to conserve and restore the Chesapeake Bay more efficient and effective.  Recent studies have even shown that this kind of approach can lead to better environmental regulatory compliance. For NPS, programming allows the agency to collaborate with partners outside of its physical landholdings. This expands the potential of its conservation efforts to create public value (ecological, cultural, historical, recreational, and economic) on a large landscape level that extends past park borders.
Despite the problems of quantification, acknowledging these outcomes explicitly as benefits in a discussion of value will ensure that the public is aware of cooperative programming and its role in stewardship and conservation. Most importantly, it forces us to consider the role that these outcomes can play in a future when partners form strong, flexible networks unified by common objectives. Indeed, this forward-looking perspective is precisely why economic valuations can be a powerful tool.
I found that the NPS brand instills trust that can be leveraged to create a strong and cohesive narrative about natural and cultural conservation and public access. Ultimately, NPS connects the public to the Chesapeake Bay, and the Chesapeake Bay to the public. This effort produces stakeholders out of people who did not know they cared, and aligns the interests of those already passionate about the living landscape that is the watershed. This is a critical step towards ensuring the long-term success of conservation efforts aimed at preserving this public good.
As NPS makes plans to scale up its mission for the next 100 years, it should look no further than how it can expand its role as organizational "glue." Its cooperative programming has the ability to span levels of governments, geographical boundaries, interest groups, and ideologies in order to effectively connect the American public to its natural and cultural history.  There is real public value in performing that role well.  We should all consider how to articulate that value so it is better understood and appreciated.
The author Stephen Thompson is a Master in Public Policy student at the Harvard Kennedy School. He spent last summer as a consultant with the National Park Service in Mammoth Cave, Kentucky. Prior to graduate school, Stephen served as Director of Program Quality at Cross-Cultural Solutions and was responsible for program evaluation and impact assessment.  He is a graduate of Carleton College, where he studied History.