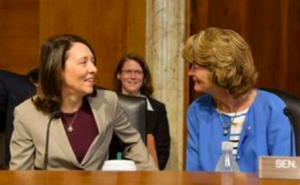 At close to 900 pages, Senate Bill 1460 is far from light reading. Introduced by Senators Lisa Murkowski (R-AK) and Maria Cantwell (D-WA), the legislation covers a huge number of topics ranging from infrastructure to federal lands management to energy efficiency and more. It is a rare bi-partisan effort that builds on the Energy Policy Modernization Act of 2015, which passed the Senate before falling short of votes in a conference with the House.
The bill includes significant provisions related to the Land and Water Conservation Fund, the Historic Preservation Fund (permanent re-authorization), the National Park System (including the designation of new Wild and Scenic Rivers and National Heritage Areas and the creation of a federal African American Civil Rights Network Program) and the U.S. Forest Service (including wilderness designations and expansions).
It has drawn criticism from some environmental, health and community organizations for its promotion of fossil fuel extraction and use. An opposition letter signed by more than 350 national, statewide and local groups reads, in part, "No energy legislation is better than bad energy legislation that serves to increase our dependence on dirty fossil fuel production instead of building on successful policies to expand clean energy sources… We find it astounding that any energy bill could contain a 'Renewables' subtitle but not include provisions on solar and wind energy."
Other groups, including the Nature Conservancy and the National Wildlife Federation, have not come out in opposition however, as covered in the story, "Democrats Caught in Green Crossfire Over Senate Energy Bill,"featured in the Bloomberg News, Daily Environment Report,"
This is a complex piece of legislation. It, at once, brings new support to items like the LWCF and historic preservation, while also streamlining the permitting process for natural gas exploration and fracking among many other elements. With so many implications, the bill would likely garner much more coverage if not for the rather turbulent current political climate. Take a look at this proposal as it does have a chance of passing, especially given its bi-partisan origins and current lack of public opposition from many Democrats.