Goaded by continuing floods after the disastrous bushfires over summer 2020, Australians finally voted for climate change and a new federal government on 21 May 2022. The political landscape changed radically with nine new 'teal' Independents, mostly women advocating climate action, sweeping across traditionally Liberal urban seats and with the Greens taking major electorates including all of Brisbane. The incoming Labor government has a slim majority [76 out of 151 seats in the House of Representatives], but promised immediate action on climate change and the environment after nine years of Coalition government neglect, including making Australia a pariah on climate action. 
The Department of Climate Change, Energy, the Environment and Water was formed on 1 July, 2022 to deliver the Government's climate change and energy agenda and protect Australia's environment and water resources. Parks and World and National Heritage are lumped together in this department at fifth slot in their list of responsibilities.
Before the election, the conservative government delayed release of the highly anticipated State of Environment Report which is a five yearly assessment of the health or condition of Australia's environment and heritage. 
The findings released by the new government would be more alarming if they had not been expected. In summary:
The state of Australia's environment is poor and it is deteriorating …
… because pressures from climate change, habitat loss and fragmentation, invasive species, pollution, urban expansion, agricultural practices, waste management, competition for land and water, and resource extraction are increasing …
… and multiple pressures create cumulative impacts, a fact that is often ignored by developers and government approval processes.
Australia has lost more mammals than any other continent and has one of the highest rates of species decline due to habitat loss, fragmentation and invasive pests especially cats.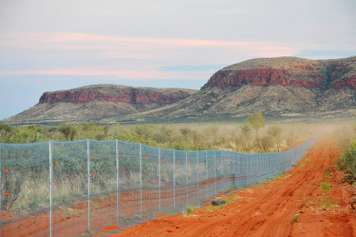 The number of listed threatened species has increased by 8% to 1774 in the last five years.
 Average warming over the Australian landmass has now reached 1.4oC and the last decade was the warmest on record.
The intensity, frequency and range of extreme weather events such as cyclones, hailstorms, floods, droughts, storm tides, heatwaves and bushfires are changing natural landscapes and having irreversible effects on ecosystems and human health and wellbeing.
On a scale of very poor, poor, good and very good, 10 of 15 indicators of the climate, landscapes, seascapes, ecosystems and biodiversity are 'poor'.
On a scale of improving, stable and deteriorating, 13 of the 15 are 'deteriorating'. None is improving.
Australia's current environmental protection framework is fragmented and the legislation, policy, standards and management practices are at best 'partially effective'.
The resources available – funding, data, staff, volunteers, technology – are considered to be 'ineffective' and 'deteriorating'.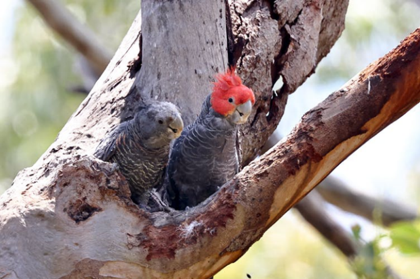 This year's report includes Indigenous voices as joint authors, who emphasize the link between Australia's delicately balanced environment and health and well-being. The report conveys strongly the broader social context that this is a story about relationships and cultures: between humans and the natural world; and between all human beings, with recognition of and respect for Indigenous knowledges, cultures and practices.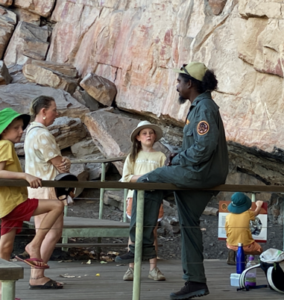 Action
The new federal Environment Minister, Tanya Plibersek, acknowledged 'it's time to change' but 'much of the destruction outlined in the State of the Environment Report will take years to turn around'. The changes will be informed by the government's response to Professor Graeme Samuel's independent review of federal environment law, the Environment Protection and Biodiversity Conservation (EPBC) Act. It found that the law has failed over 22 years to safeguard Australia's vulnerable plants, animals, and ecological communities. Instead of protecting the environment holistically, it is triggered when individual projects are likely to affect specific aspects of the environment, such as a threatened species or heritage places. Its focus is on lists of species and places, rather than the interactions within and between environmental systems.
As well as committing to a response to the Samuel review by the end of this year, changes proposed by the new government include setting clear environmental standards with explicit targets, a new national level Environmental Protection Agency to enforce reformed national environmental laws enshrining a higher national emissions reduction target into law, producing better environmental data to better track progress and decline, and including environmental indicators in the government's new 'wellbeing budget.'  The government has also promised to protect 30% of land and 30% of oceans by 2030, support investment into blue carbon projects, such as restoring mangroves and seagrasses, and doubling the number of Indigenous rangers to 3,800 this decade and increasing funding for Indigenous protected areas.
These are important changes but the key to ensuring their progress is to independently monitor the changes, and amend new laws and targets as needed.
The comforting commitment to expand Australia's protected estate ignores that the overall level of protection within reserves has fallen with declining threatened species and increasing invasive species one of the biggest threats to native biodiversity, in particular, feral and domestic cats. While Australia joined 100 other countries that have signed onto the 30 by 30 target, it has already passed the ocean goal with 45% protected and 22% of land mass in our national reserve system. Nevertheless, biodiversity loss and environmental decline in Australia have continued – and accelerated – even as our protected areas have grown significantly. Protected areas urgently need proper resourcing and without that, protected area targets do not mean much on the ground.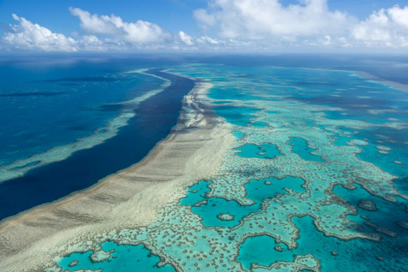 Positive spots
Many Australians have made a difference. Almost one million of a total 26 million people volunteered for an environmental charity in 2019, whether by planting trees, organising candidate forums or joining a climate strike. Individuals, non-government organisations and businesses are increasingly purchasing and managing significant tracts of land for conservation. For example, the Australian Wildlife Conservancy, jointly manages some 6.5 million hectares actively conserving many threatened species, while Farmers for Climate Action, established in 2015, claims 7,000 members from a base of 90,000 Australian farms and 1,200 agriculture industry supporters.  
The environmental movement is now tightly woven into communities across Australia. It has achieved demonstrable impact and wields considerable power to affect change. Politicians ignore it at their peril and are reminded of Martin Luther King's phrase of 'fierce urgency' now.
Jane L. Lennon
References