Interview with Dr. Emma Silverman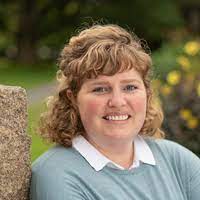 Dr. Emma Silverman earned her Ph.D. in the History of Art from the University of California, Berkeley and taught as a Visiting Assistant Professor at Smith College. She specializes in American art focusing on monuments and memory, folk cultures, and theories of race and gender. Dr. Silverman is currently working on a book manuscript on the Watts Towers in Los Angeles that examines how the site was built by a self-taught immigrant and claimed by multiple publics, including modernist artists and the African American community in Watts. She has also collaborated with public partners to preserve cultural sites through research, oral history, and digital mapping projects. In her work as a Mellon Fellow, Emma developed the project, "The Lives of Monuments: Memory, Revolution, and Our National Parks." "The Lives of Monuments" brings together scholars, rangers, and members of the public to examine Revolutionary War monuments in National Parks as the starting point for conversations about American memory, identity, and belonging.
LLO: What is the theme of your fellowship? Can you describe its significance to the NPS?
ES: The theme of my fellowship is "the legacy of monuments and memory." The National Park Service safeguards over 3,500 monuments and memorials that commemorate, or call to memory, historical events, persons, and ideals. Despite the seeming permanence and universality of these sites, their meaning changes over time as they are re-interpreted by different communities and in concert with changing social values—a celebrated monument becomes the target of passionate protest, an obscure memorial comes to be seen as central to our shared history. My fellowship examines the evolution of federal monuments and memory in order to understand how commemorative sites facilitate a sense of personal and collective identity, whose histories they erase or overlook, and how they have fundamentally shaped the American cultural landscape.
With these goals in mind, I developed the project "The Lives of Monuments: Memory, Revolution, and Our National Parks," a five-part virtual public webinar series. Each event brings together scholars, National Park rangers, and members of the public to discuss a Revolutionary War monument in a National Park as the starting point for a broader conversation about American identity, memory, and belonging. Each installment is recorded, and the videos will be posted on the National Park Service YouTube channel soon.
Readers of the Living Landscape Observer are welcome to join the final event on July 8, 2021 via the link below:
July 8th from 6-7:30pm ET, "The General von Steuben Statue—Interpreting the Revolution's 'Gay General' and LGBTQ+ Histories in the Early Republic"
LLO: How could your fellowship be addressed on a landscape scale – by this I mean beyond one specific site or place as a theme to drive conservation and interpretation over a wider geographic area?
ES: Monuments are inextricably embedded in the landscapes where they are sited. Whether they are a towering obelisk on a hill or a small marker that blends into the forest terrain, the geography surrounding a monument shapes its meaning. The materials these sites are made of also tells us about the extraction and transportation of natural resources at the time of their construction. Beyond these material links, monuments serve as a focal point for storytelling that connects cultural landscapes by orienting our relationship to the space around them. They tell us about what the people who built them thought was important, and how they wielded their social power. In addition, monuments conjure histories that are no longer visibly present, such as battlefield memorials that mark the memory of military conflicts when few other tangible remains exist.
LLO: Conservationists want to protect 30% of the U.S. lands and waters by 2030 – what role can the humanities (your fellowship theme especially)  play in conserving large landscapes and in addressing issues like climate change? 
ES: The recent wave of racial justice protests has led to a long-overdue reassessment of our national commemorative landscape. While some call for greater representation of marginalized groups in monuments and memorials, others challenge the traditional forms of monuments themselves because of the way that these sites heroicize individuals at the expense of collectives and make a claim to a universal, eternal meaning that can never truly exist. This has led to the push for more ephemeral forms of commemoration like performance or installation. Of course, there have been other moments in history when permanent, traditional monuments felt insufficient like the living memorials created after the Second World War, which are described by scholars like Dr. Andrew Shanken. But what this suggests to me is that to meet the demands of the present moment we must expand our definition of monuments to think about how living landscapes can speak to collective memory-making. In regards to the issue of climate change, I think of artist Olafur Eliasson's Ice Watch installation; in 2018 Eliasson removed thirty large pieces of ice from glaciers in Greenland and placed them outside of an art museum in London to coincide with the COP24 climate change conference. The massive ice boulders were left until they melted away completely, giving visitors a first-hand experience of their decay. Ice Watch strikes me as a more effective monument to climate change than any permanent structure, and one that uses a dissonance in landscapes to make its point (i.e. bringing glaciers to a major urban center).